Robert Little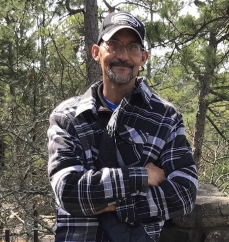 Robert Little started his Lawn Care Services in 2012 while he was focused on ministry, but needed additional income.
He was encourage by a friend to go into business for himself. Robert, who was new to the area decided on Lawn Care, which he'd preformed over 15 years earlier as a member of a school district grounds team where he'd been named department employee of the year. 
H.I.S. Way began actually as Integrity Services with one push mower, a rake, shovel and beat up weed eater - all of which Robert pushed through the neighborhoods of Texarkana looking for an opportunity to serve.

With incorporation, Robert, who by then was a bi-vocational Pastor, had to change the name because Integrity Services wasn't available and he wanted one that exemplified what he wanted to accomplish as he served his customer.

Thus, H.I.S. Way came to be in 2014. H.I.S Way which speaks to the attributes Robert Little believes are of great importance to and for his customers -Honesty * Integrity * Satisfaction - ultimately points to the one that motivates Robert and whom he desires to glorify as he serves his customers- Jesus Christ.

All that Robert does is toward that end as he clearly realizes that after an early life filled with the consequences of bad decisions IN Christ he is now able to do all that he does in a meaningful way. It is in that way - meaningfully - that Robert desires to serve and meet the needs of all of those who give H.I.S. Way Services the opportunity to serve them.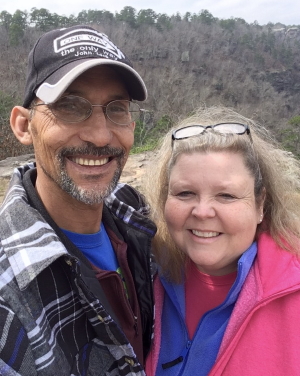 Robert and wife Beth enjoying a great moment together!
---
Please Contact Us for any of your Questions, Needs or Quote Information